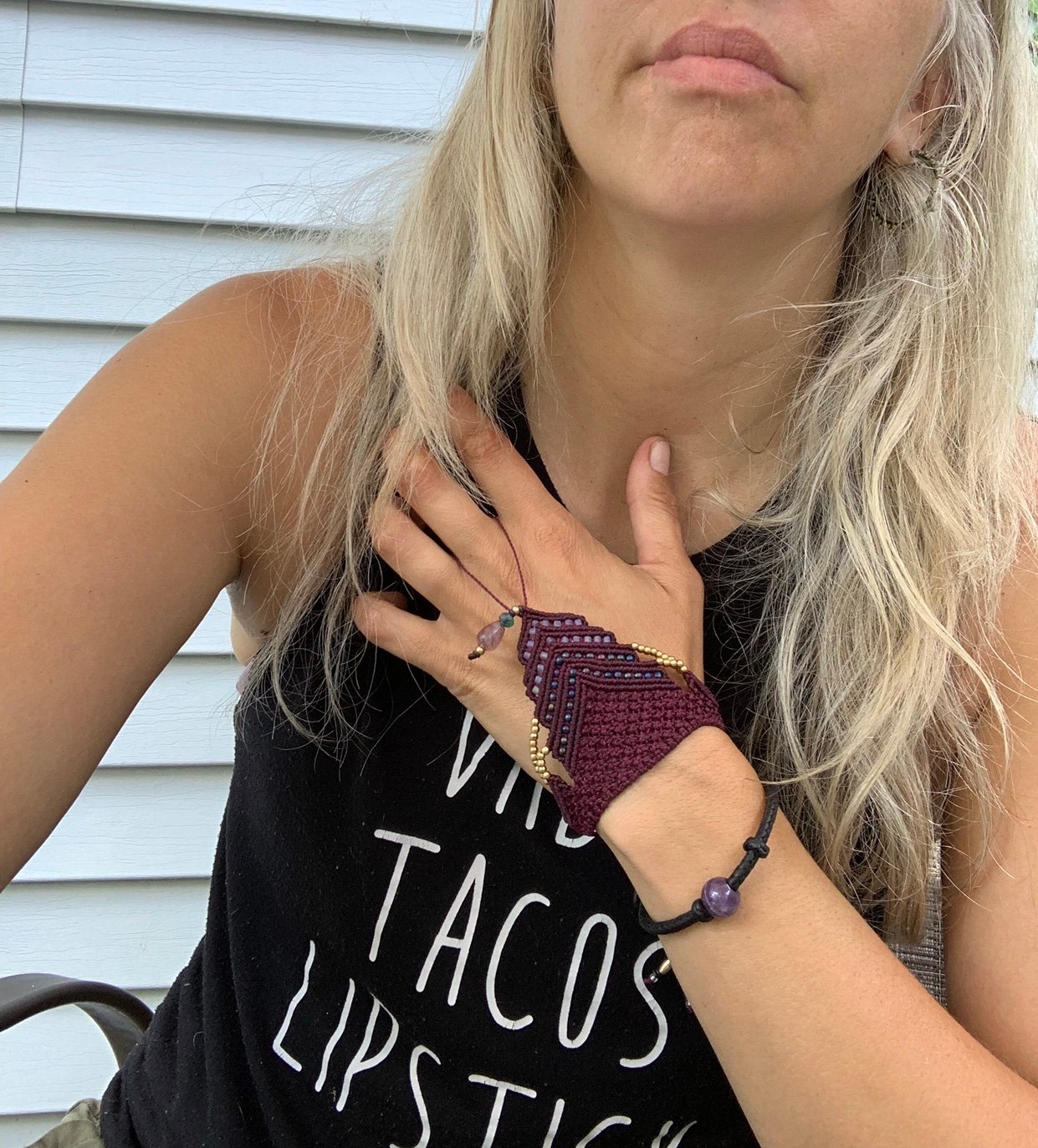 Woven Henna in Lush Eggplant Purple
Another gem of a Woven Henna. In a rich, lush purple- some call burgundy, others wine~ no matter what you call it it's exquisite in this piece.
All knotting done by hand, I hope you love this as much as I do!
Adjustable slip-knot makes it easy to take on & off. Decorated with Japanese glass beads & brass from India.
🖤