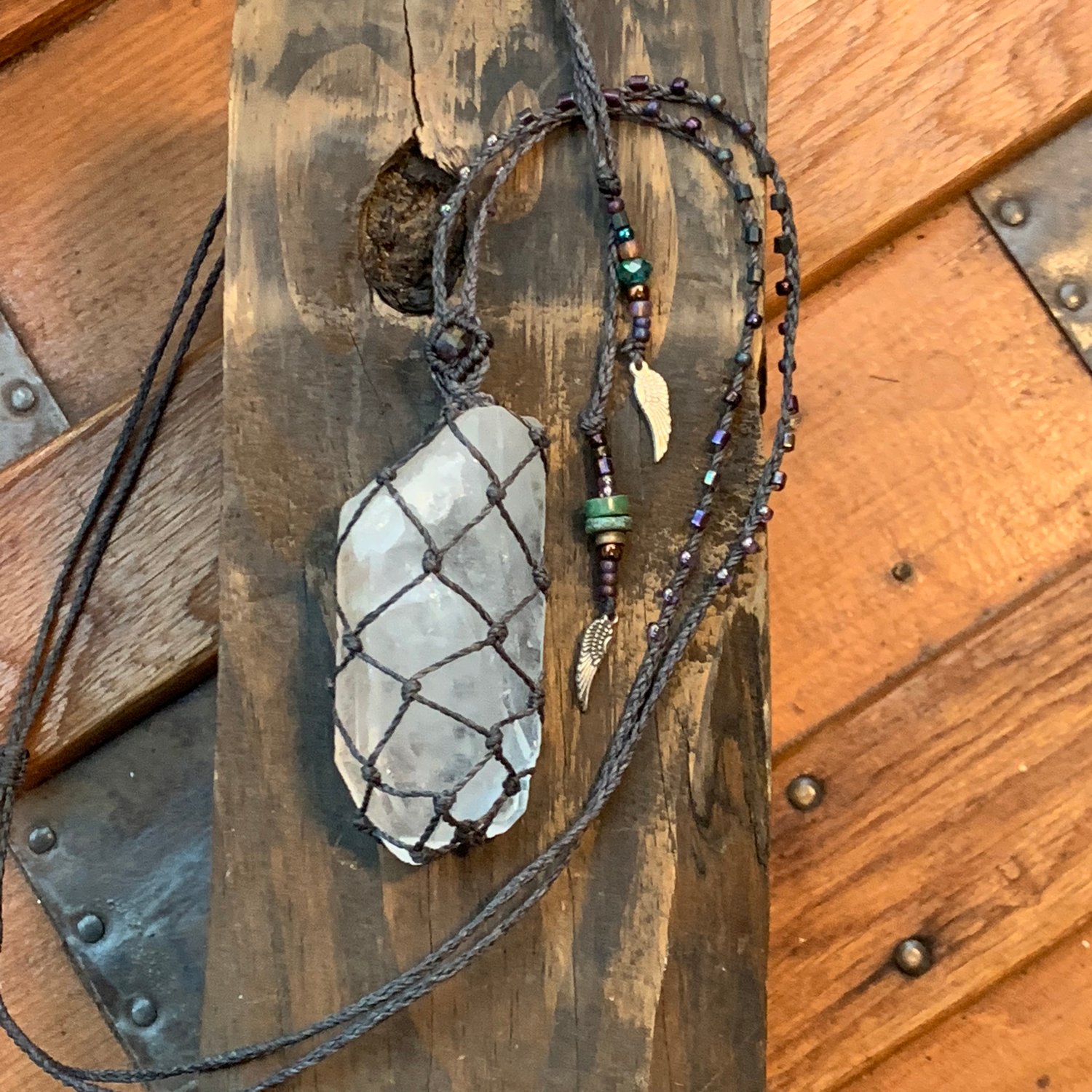 howl at the moon at midnight...Quartz Necklace Replica!
•••Please note: this exact piece has been sold~ you would receive another piece of Quartz ~ equally beautiful & the rest of the necklace would be the same! 🦋
Finally the perfect Quartz Crystal necklace. Get ready to fall in love. A chunky statement that's ready to put a spell on you.
Can go super long , 27" or anything shorter than that! I recommend trying it out long- over the naval or in that area. We tend to take on insecurities there and that's where they settle. The quartz can block that, serving as a protector.
I can offer more info on Quartz upon request!
I have embellished up the sides with Czech glass beads creating a stunning piece that'll add beauty to your life!